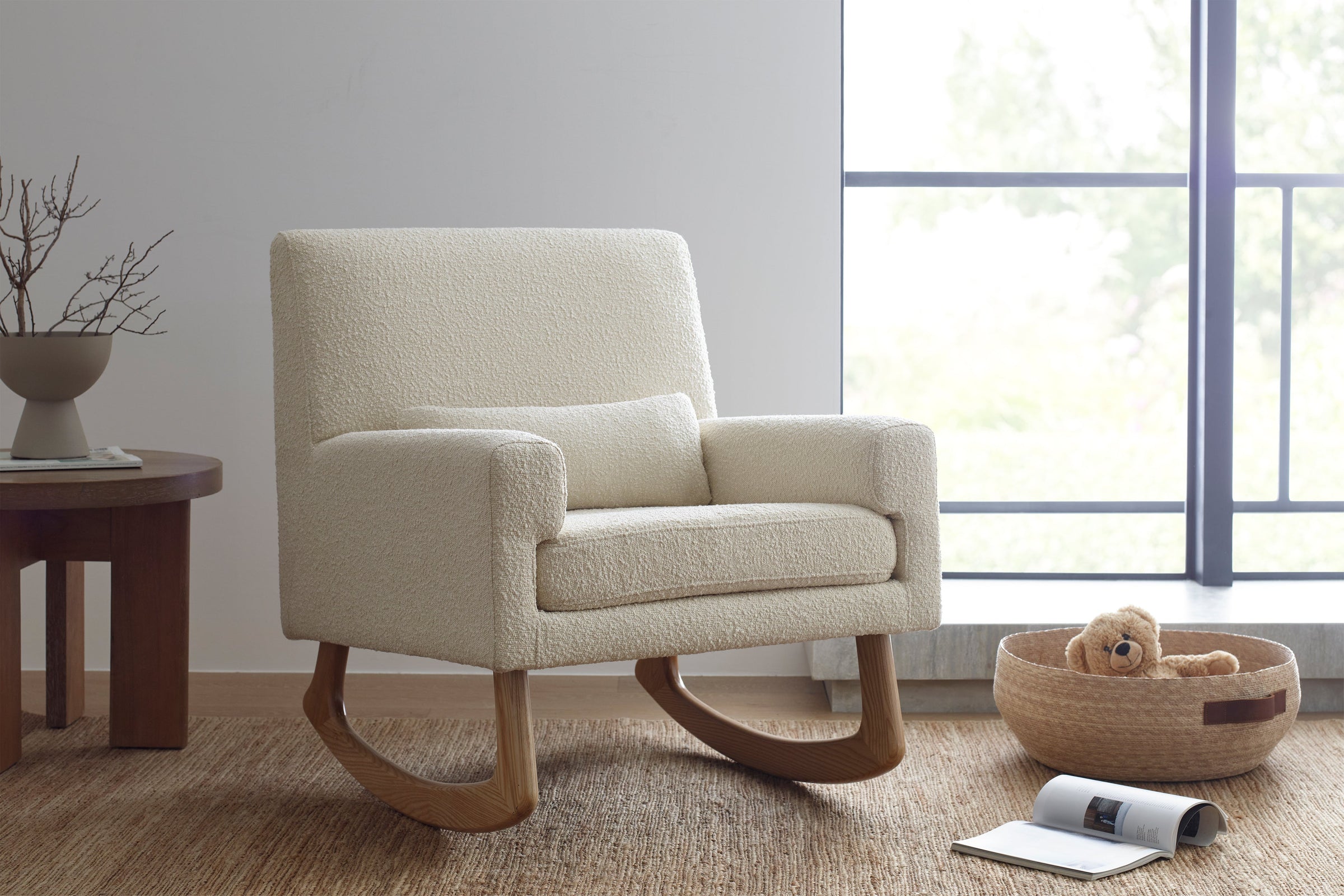 Shop All Nursing Chairs
Should you get a nursing chair? Yes!
Having a dedicated comfy nursing chair makes nursing so much better. Also, babies loved to be rocked, and nursing chairs assists in calming & settling baby down as part of bedtime, creating an association with quiet and cuddly time. It also doubles up as a comfy couch for story time, reading or for watching TV!
Items for immediate delivery are listed here. 

Build Your Dream Nursery
With Hatchery Cribs
How important is a nursing chair?
If you think sitting on any couch or bed is good enough for nursing, you are missing out! Due to space constraints, many soon-to-be parents may push nursing chairs to the back of their mind. Little do they know that a good nursing chair makes all the difference in their parenting journey! Unlike ordinary chairs, nursing chairs are designed to offer optimal support and comfort to make your pregnancy and nursing days a whole lot easier and better.
Try out the nursing chairs at our showroom
Here at Hatchery Cribs, we carry a specially curated range of the most comfortable, functional and stylish nursing chairs to suit all your nursing needs and more. From recliner nursing chairs, rocking chairs with ottoman for extra storage, water-resistant nursing chairs, gliders, rockers and more. Simply drop by our showroom and try them out for yourself this weekend! Besides using it for nursing, a nursing chair can serve you in other ways - use it as a comfortable reading chair, lounge on it as you binge on Netflix, or lounge and sleep on it!