A practical high chair that accompanies your child for a lifetime. Seat and foot plate are height-adjustable and adjust to each of your child's growth periods. 
Designed in Germany, the highchair is made with sustainable FSC certified beechwood, with a maximum weight limit of 90kg, and is usable from birth with the Alpha 2-in-1 Infant Bouncer.
Grow-along, from 6 months   |   Load capacity up to 90 kg   |   Especially tilt-proof
Installation is not included. For questions with regards to the Alpha+ High Chair, please refer to our support manual here.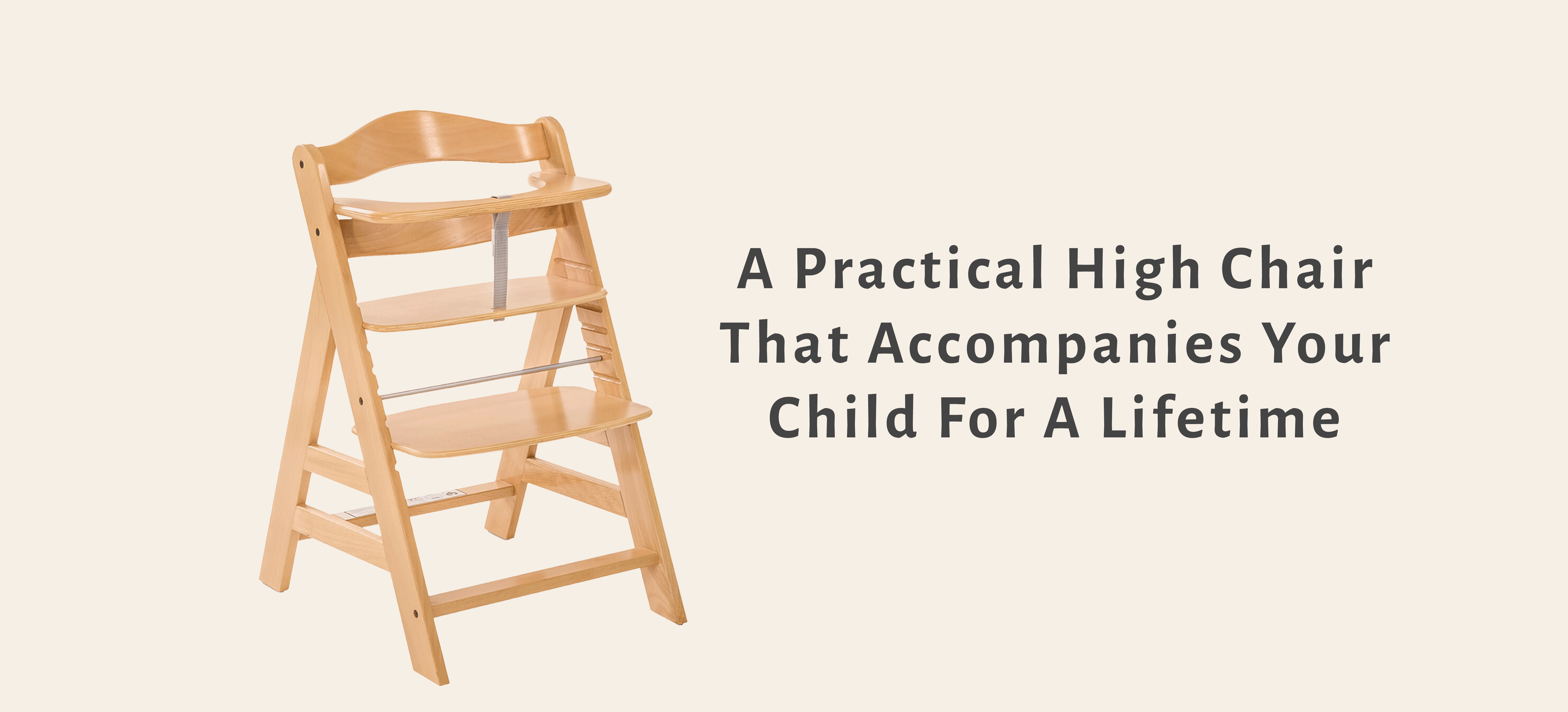 For newborns
Suitable from birth
Pair your Alpha+ High Chair with the Alpha+ 2-in-1 Bouncer attachment and start using from birth! Allowing your baby to always be at eye level with you from the very beginning.
Shop Alpha+ Trio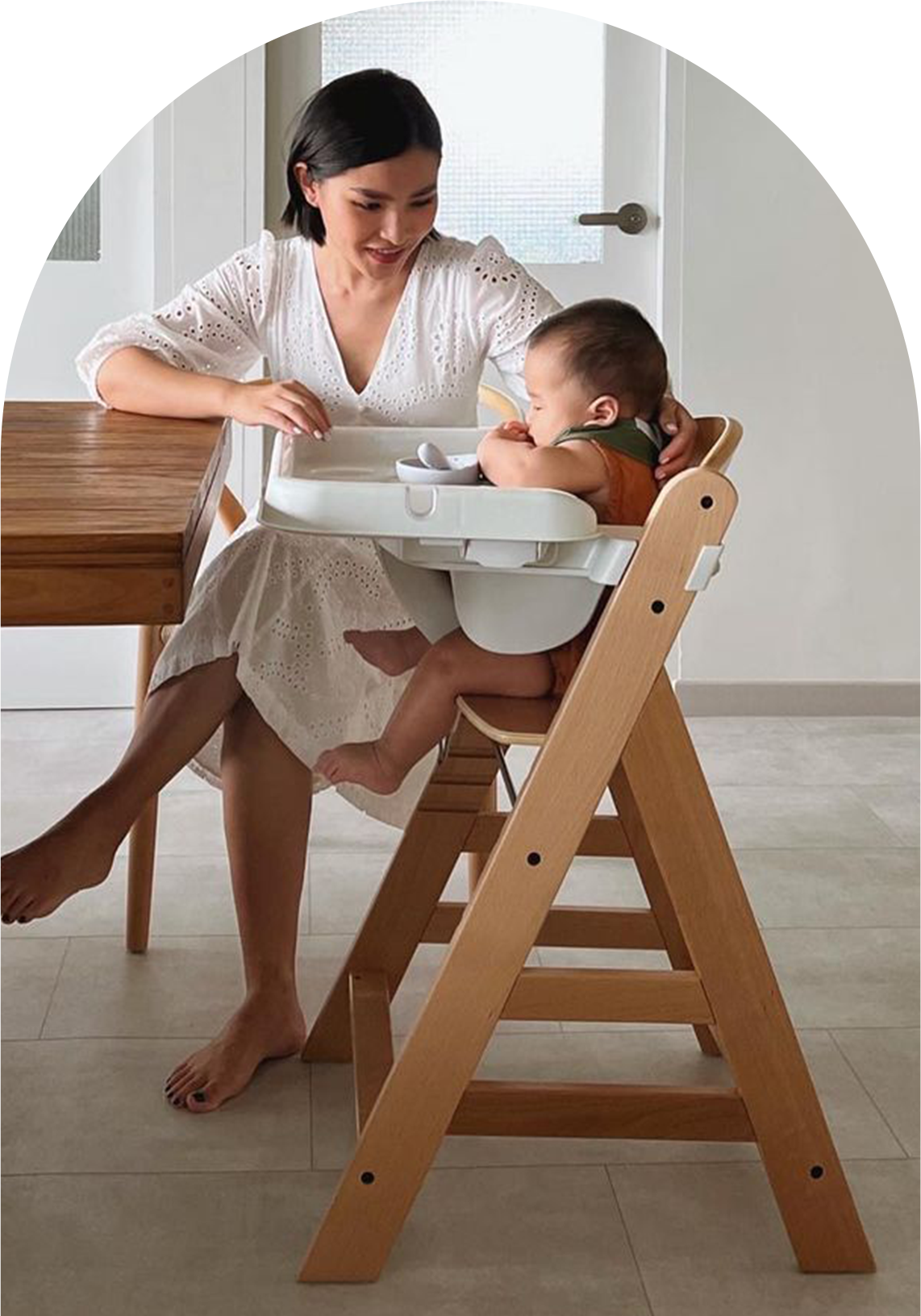 For 6 months & up
Suitable from 6 to 36 months old
The Alpha+ High Chair is compatible with the practical Alpha Tray - perfect for weaning! Install it on your grow-along chair & your little one can eat just like an adult on the table.
Shop Alpha+ Deluxe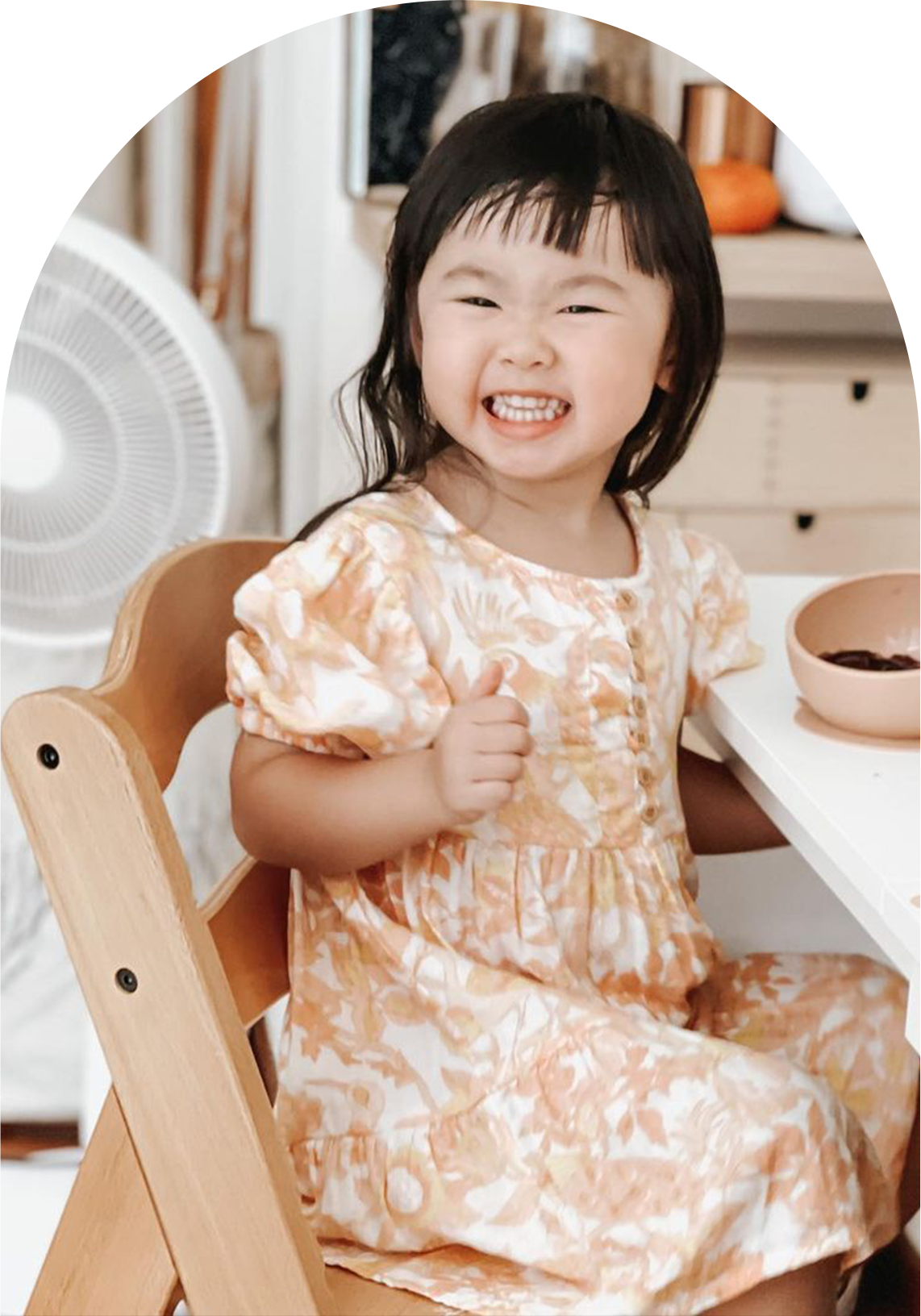 For a lifetime
Suitable for 36 months old & above
A practical high chair that grows with your child. With its adjustable seat and foot plate, the Alpha+ High Chair perfectly adapts to your child & holds up to 90kg.
Shop Alpha+ High Chair
Installation Video of the Alpha+ High Chair
Alpha+ High Chair Assembly & Maintenance
Instruction Manuals
We recommend referring to this video on how to assemble the high chair.
We recommend two people to fix the high chair, one to hold the pieces upright, and the other to fix it. Do not stand the chair on its feet before it is fixed. Doing so may cause the panel to topple and damage the pieces.
If you require assembling service, the fee is $30. Please contact us at hello@hatchery.com.sg or +65-88228944.
If your high chair is shaky after being assembled, please unscrew all the screws and then re-tighten them again. It may be due to one side being tighter than the other, resulting in the chair being shaky.
Another possibility may be due to uneven flooring. If this is the case, we recommend using chair felt pads to be stuck at the bottom of the affected leg(s) to make it less shaky.
No worries at all! We have 3 options for you to choose from:
1) We can send you similar dowel pins at $2/pin, with your preferred delivery option ($3 normal mail/ $5 courier). Please contact us at hello@hatchery.com.sg or +65-88228944.
2) We can arrange for our delivery team to help assemble your chair, at an installation fee of $30 per chair. Please contact us at hello@hatchery.com.sg or +65-88228944.
3) Alternatively, if you would like to purchase wooden dowel/dowel pins online, the width of the dowels required for the chair is 8mm.
The front bar (Panel G) is designed to be wider as it is supported by 2 dowels pins on each side. When you tighten the screws of left and right A-frame panels, they will secure the front bar (Panel G) tightly.
The metal rod in the center is designed to be slightly shorter. This is such that overtime, if the wood becomes slightly softer, the rod will still be able tight enough to secure the seat plate and foot plate. Just ensure that the screws are fully tightened.
The screws should not be loose after screwing it into the metal rod, it might be that the screws or the inner rim of the metal rod is defective.
Please submit a support ticket here.
After each use, we recommend:
Brushing off loose crumbs
Wiping down the high chair to remove food particles (ensure the cloth is not too damp)
Sanitizing the tray/eating surface
Please avoid soaking or using the bleach as it will cause discoloration and weakening the wood structure.
To adjust the seat or foot plate, use an Allen key to loosen the screws on one side of the A-frame panel and you can start adjusting the plates.
The high chair is not scratch-proof as it is made of wood. The surface is prone to scratches and marks with a hard or sharp object. This is considered a result of normal wear and tear of the product.
The perfect baby high chair in Singapore
The transition to a baby high chair is no doubt an exciting time for you as a parent. If you're thinking of purchasing one for your child, it's crucial to check that the high chair you want meets key safety requirements first. We'd also recommend getting one that can grow with your little one, so you can get maximum use with this baby essential.
​A chair that lasts a lifetime
Designed in Germany, the Hauck Alpha+ High chair is a chair that your little one will be able to use from birth to 90kg (as an adult chair!). It is designed to last you for a lifetime, across your baby's milestones, and can be used for years even after your baby has grown. The Alpha+ High chair is compatible with the Alpha Bouncer and the Alpha Tray attachments to suit your little one's needs as they grow. Easy to clean, easily adjustable seat heights, and being compatible with comfortable seat inserts are some reviews from our customers about the Alpha+ High chair.
Enjoyable and comfortable meal times
Getting a high chair from Hatchery Cribs means that you don't have to compromise style nor function. Enhance your home's aesthetics with the stylish wooden Hauck chairs, which are suitable to be used with conventional dining tables.