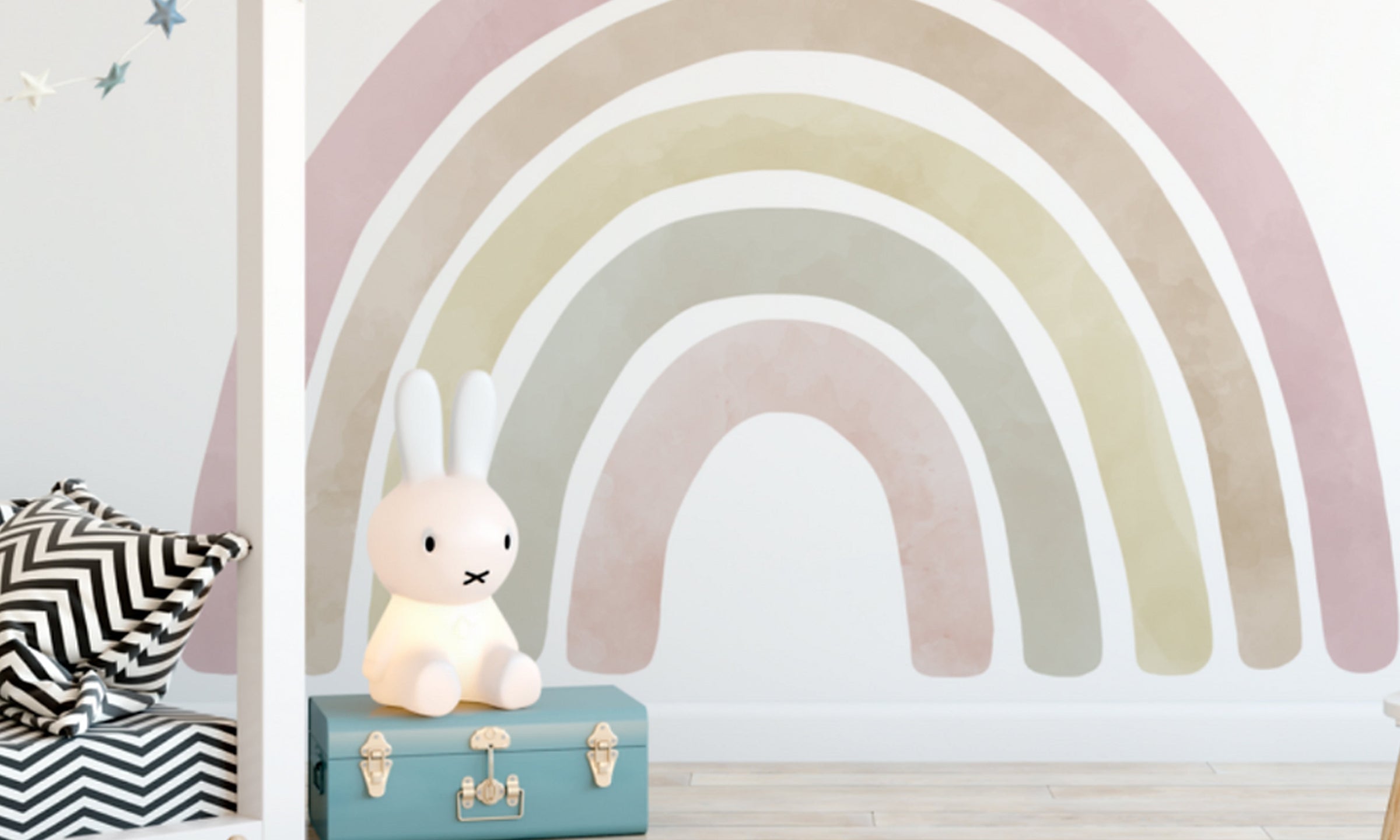 We have partnered with Urban Lil and Urban Walls to bring you a collection of the most gorgeous wall decals for your nursery and your home.
The decals are easy to peel & stick.​
Urban Lil: Fabric decals that are reusable, suitable for indoors (not waterproof)
Urban Walls: Vinyl decals that are non-reusable, suitable for both outdoors and indoors (waterproof).
The sky is the limit. Well, to be fair, the ceiling is probably the limit. But how many decals will fit in a specific space totally depends on your vision for spacing and placing them. Your best (and safest) bet would be to plot your design using a measuring tape and pencil to ensure you're ordering the correct number of decals.
It depends on the type of texture. However, since every textured wall is different, we cannot guarantee the decals will stick properly.
Go, you! You are a decorating master. As hard as this may be for a checklist queen like yourself, we suggest allowing 30 days before decal application on a freshly painted wall. The paint needs to curate before the decals are applied. The last thing you want is for a decal to curate with your paint, thus damaging the wall when you eventually decide to swap 'em out for a fresh look.
 Fabric decals from Urban Lil can be repositionable and reused. Once removed, avoid contact with dust and re-apply as soon as possible. 
Vinyl decals from Urban Walls are meant for one-time application. However, our decals can be removed easily with absolutely no damage to your walls.
Installation Disclaimer
When purchasing our products, please make sure to read all installation instructions carefully. We cannot be held responsible for application errors and want your project to turn out perfectly! In addition to printed instructions, we also have how-to videos available for you to view, with helpful tips and tricks.